Framing & Siding Services in San Jose, CA
Here at AG Enterprises LLC, we pride ourselves on being the leading provider of high-quality framing and siding services in San Jose, CA. With our exceptional craftsmanship, attention to detail, and commitment to customer satisfaction, we have established a strong reputation as the go-to company for all your framing and siding needs. Whether you are a homeowner looking to enhance the beauty and durability of your property or a contractor seeking reliable framing and siding solutions, we have got you covered. With our team of skilled professionals and a dedication to delivering outstanding results, we are here to transform your vision into reality.
Why Choose AG Enterprises LLC?
Expertise and Experience:
With years of experience in the industry, we have developed the expertise and knowledge required to deliver exceptional framing and siding services. Our team of skilled professionals undergoes regular training to stay up-to-date with the latest techniques and industry trends, ensuring that we provide cutting-edge solutions.
Quality Craftsmanship:
We are passionate about our work and take immense pride in delivering top-notch craftsmanship. From the initial consultation to the final touches, we pay attention to every detail to ensure that the end result is nothing short of perfection.
Customized Solutions:
Your satisfaction is our top priority. We strive to exceed your expectations and go the extra mile to ensure that you are thrilled with the final outcome. Our friendly and professional team is always available to address any concerns or answer any questions you may have.
Competitive Pricing:
We believe that quality framing and siding services should be accessible to everyone. That's why we offer competitive pricing without compromising on the quality of our work. We provide transparent and detailed cost estimates upfront, so you can make informed decisions without any surprises along the way.
Framing
When it comes to framing, we are the experts you can trust. Our team of highly trained and experienced professionals specializes in providing top-notch framing solutions for residential and commercial properties alike. We understand the importance of a solid and structurally sound frame, which serves as the backbone of any building. That's why we employ the latest techniques and use premium-quality materials to ensure the strength, durability, and longevity of our frames.
Whether you are building a new home or undertaking a remodeling project, our framing services are tailored to meet your specific requirements. From framing the walls and roofs to installing beams and trusses, we handle every aspect of the framing process with utmost precision and care. Our team works closely with you to understand your needs, offering expert advice and guidance throughout the project. We take pride in our ability to deliver exceptional results that exceed your expectations, ensuring that your structure is built to last.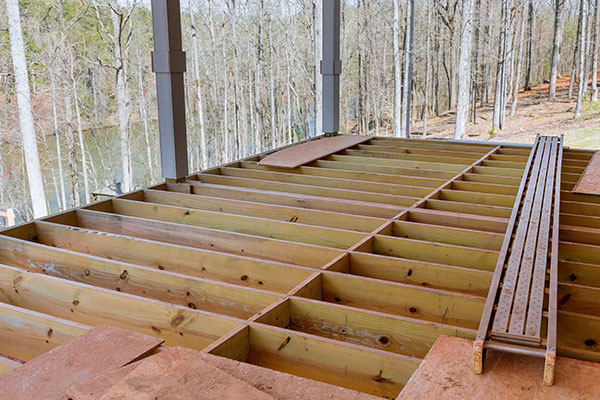 Siding
Enhance the aesthetic appeal and protection of your property with our top-of-the-line siding services. Our skilled craftsmen are well-versed in all types of siding materials and techniques, allowing us to offer a wide range of options to suit your style and budget. Whether you prefer the classic charm of wood siding, the low-maintenance convenience of vinyl siding, or the durability of fiber cement siding, we have the expertise to handle it all.
Our siding services not only enhance the visual appeal of your property but also provide an extra layer of insulation and protection against the elements. We take pride in delivering flawless installations, ensuring that your siding is properly sealed, weatherproofed, and able to withstand the test of time. With our attention to detail and commitment to quality, you can trust us to transform the exterior of your property into a stunning masterpiece.
Frequently Asked Questions
What sets AG Enterprises LLC apart from other framing and siding companies?
We believe that our dedication to quality and customer service sets us apart from the competition. With years of experience in the industry, we have honed our skills and developed efficient processes to deliver outstanding results. Our team consists of highly trained professionals who are passionate about their craft, ensuring that every project is completed to the highest standards.
Our team prioritizes communication and collaboration with our clients, ensuring that we understand their vision and goals for their projects. By working closely with homeowners and contractors, we can provide personalized solutions that cater to their specific needs and preferences. Our attention to detail and commitment to customer satisfaction have earned us a stellar reputation in the Saratoga community.
What types of framing services do you offer?
We offer a comprehensive range of framing services tailored to meet your specific needs. Whether you are constructing a new home, renovating an existing property, or adding an extension, our experienced team is here to assist you. We specialize in wood framing, steel framing, and timber framing, ensuring that we can accommodate various project requirements. Our skilled craftsmen pay attention to every detail, ensuring structural integrity and precise execution. With our expertise, you can rest assured that your framing project will be completed to the highest standards.
Do you provide siding services? What materials do you work with?
Yes, we do provide top-notch siding services to enhance the appearance and protection of your property! We understand that siding plays a crucial role in maintaining the integrity and aesthetic appeal of your home. Our team is well-versed in working with different siding materials, including vinyl, fiber cement, wood, and metal. We will work closely with you to understand your preferences, budget, and architectural style, guiding you in choosing the most suitable material for your project. From installation to repair and replacement, our skilled craftsmen will ensure that your siding is expertly installed and finished to perfection.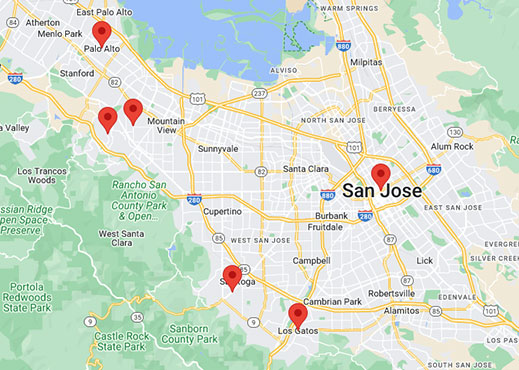 Map of San Jose, CA
At AG Enterprises LLC, we are proud to serve San Jose and its surrounding areas. Please refer to the map below for our service area.
Need Framing & Siding Services in San Jose, CA?
If you are looking for reliable, high-quality framing and siding services in San Jose, CA, look no further than AG Enterprises LLC. We are dedicated to delivering exceptional results that enhance the beauty, durability, and value of your property. Contact us today to schedule a consultation, and let us bring your vision to life. We look forward to serving you!